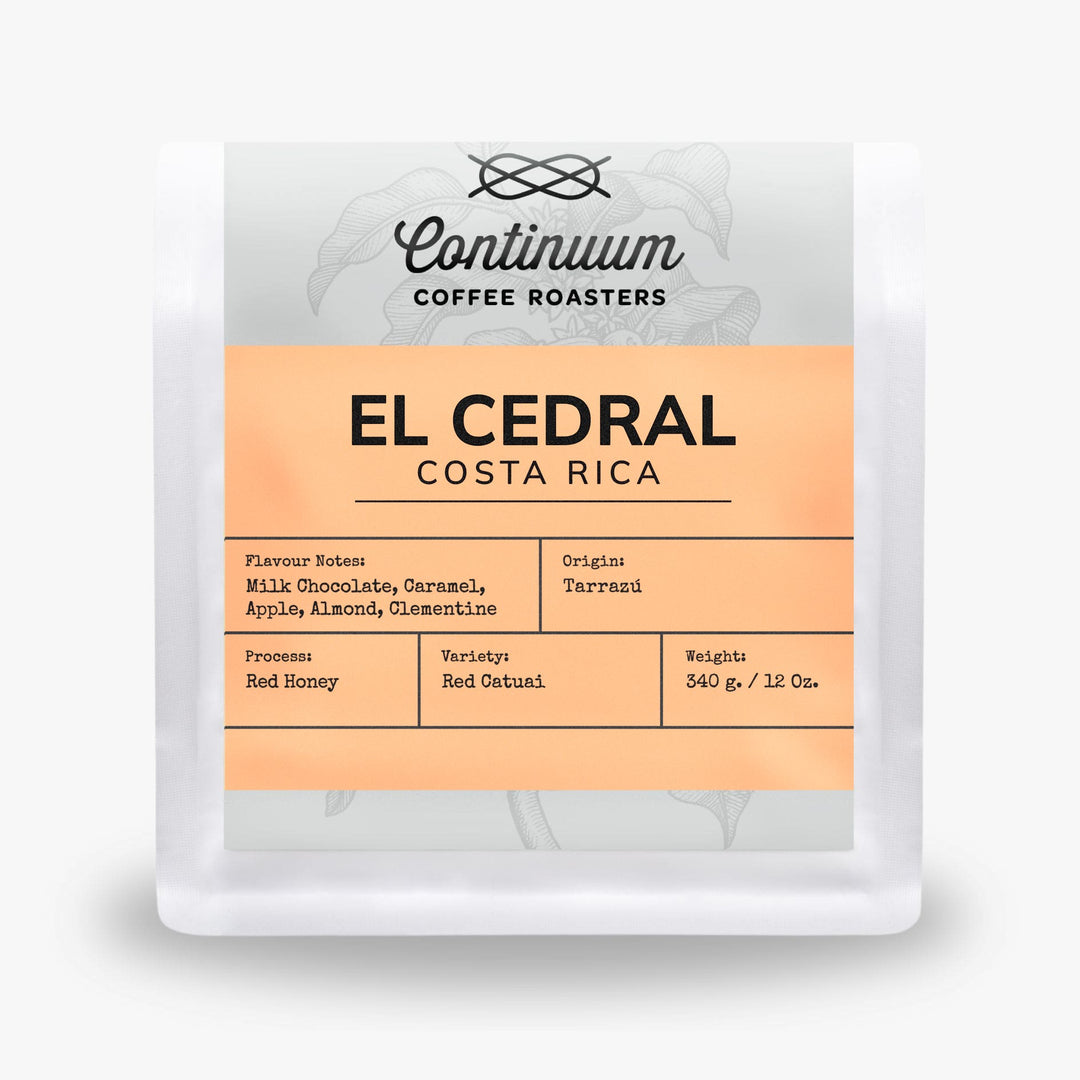 El Cedral - Costa Rica
Enjoy free shipping on coffee orders over $50 (Canada only)
Our coffee beans are freshly roasted in small batches every Friday and shipped the day after, which means they are never roasted more than 7 days before despatch. Customers who select "free pick up" option and order by Friday morning, will be able to collect their items the following Wednesday. 
No matter where you are in Canada, our seamless shipping process ensures that our handcrafted coffee beans reach your doorstep promptly and in pristine condition. We handle every step of the journey with utmost care, from roasting to packaging, guaranteeing that the unparalleled quality and freshness are preserved until the moment you brew your first cup.
From the bustling city streets to the remote corners of the country, we make it our mission to share our love for exceptional coffee with every Canadian.
In stock, ready to ship

Inventory on the way
This lot of Red Catuai was grown by the Solis Ureña family at their El Cedral farm in the Tarrazú region of Costa Rica.  At 2,000 meters above sea level and surrounded by the Los Santos Forest Reserve, the farm has ideal conditions for growing excellent coffee.  This particular lot of Red Catuai underwent Red Honey processing at the family's La Toboba Micromill, in which pulped coffee with a portion of the sweet mucilage from the coffee cherry was left on the beans while they dried on raised beds for 18–20 days.
When we drink this coffee we think of...
milk chocolate, caramel, apple, almond, clementine

Origin: Tarrazú
Variety: Red Catuai
Elevation: 2,000 masl
Process: Red Honey